Annual Michelob Twin Tier Jazz Festival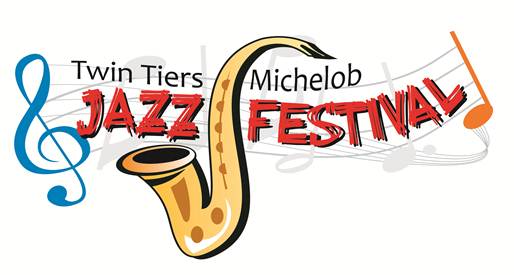 Saturday, August 13, 2016
Wisner Park - Downtown Elmira
12 noon – 6:00 pm
The lineup will soon be announced for the 11th Annual Twin Tiers Michelob Jazz Festival for August 13th from 12:00-6:00 in Wisner Park.
The sweet sound of Jazz will be heard throughout the city streets once again in downtown Elmira on August 13th. The Festival has become one of the most anticipated events of Elmira's summer season and it is free and open to the public. Whether you simply relax and enjoy the music while sipping a drink, or dance on the streets with friends, you will find Wisner Park to be the perfect setting for a most memorable summer day – We invite you to join us.
Our performers include: TBA
"We are pleased to once again bring some of the finest jazz and jazz musicians to Downtown Elmira for our festival." said, Mike "Robby" Robertson, Jazz Festival founder and Coordinator. "We invite everyone to come out to enjoy this great schedule of free entertainment."
In addition to the music, there will be food and drink available, arts/craft vendors, and kid's activities during this afternoon of live jazz in downtown Elmira.
"The downtown district provides a great canvas for festivals like the Jazz Festival," Jennifer Herrick said. "Coming off the recent excitement and success of the 8th Annual Elmira Street Painting Festival to the sweet sounds of the 10th Annual Twin Tiers Michelob Jazz Festival – it is a compliment to this community who supports these festivals that we host. "Downtown events are quickly becoming a unique part of Elmira's culture."
The 11th Annual Twin Tiers Michelob Jazz Festival is programmed by Elmira Downtown.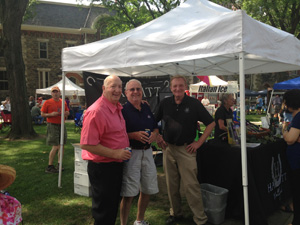 About Dixieland Jazz - Dixieland, an early style of Jazz that was developed in New Orleans, is the earliest style of Jazz music. The style combined earlier brass band marches, French Quadrilles, ragtime and blues with collective, polyphonic improvisation.
For more information please contact:
Jennifer Herrick
Director
Elmira Downtown Development, Inc.
Direct Line: 607-734-0341
jherrick@elmiradowntown.com
This is a completely free admission festival. The Twin Tiers Michelob Jazz Festival begins at noon on Saturday, August 13th in Wisner Park. Bring your lawn chairs and enjoy the shade in Wisner Park. Food and drink provided by: TBA
See Facebook for details
Festival Music Sponsors: