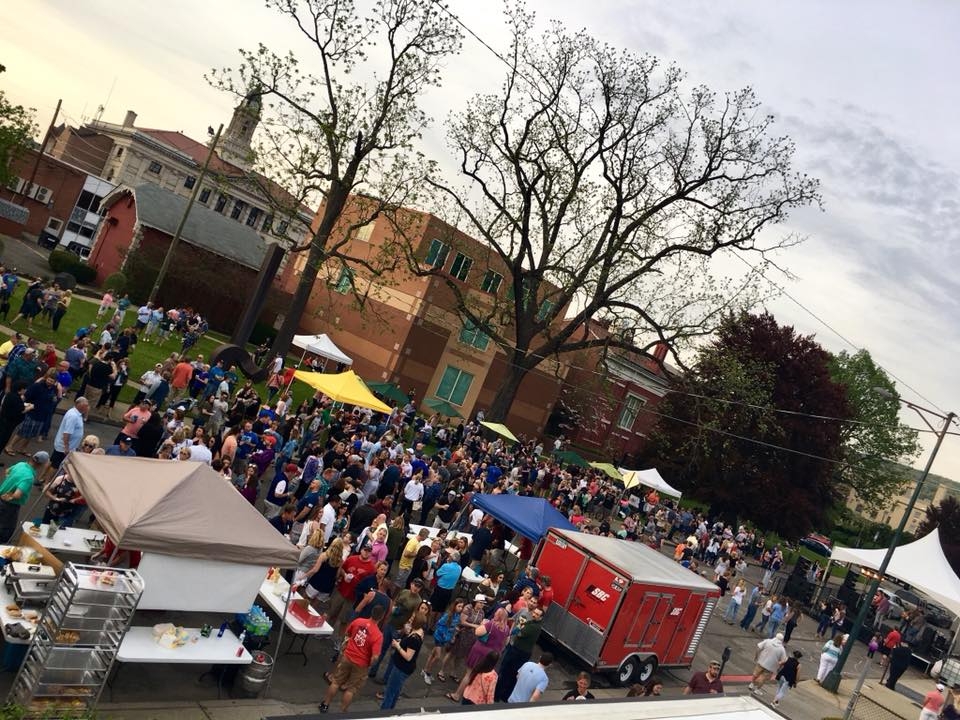 Alive After Five Summer Street Music Festival
Alive After Five Summer Street Music Festival is how Elmira kick-starts the summer weekend Friday in style! As the largest monthly happy hour and free entertainment celebration, Alive After Five provides a destination for friends and co-workers to gather, unwind, and network while enjoying great live music, tasty beverages and a fun, casual atmosphere.
Elmira Downtown hopes to host the Alive After Five music festivals throughout summer 2021 in downtown Elmira. We are extremely excited for the fifth season (we certainly can't count 2020) of this event and grateful to all of our sponsors who make Alive After Five possible. The goal of the concert series is to attract hundreds of people to downtown Elmira. We are looking forward to another great series of outdoor family oriented concerts that focus on the community and the fantastic partnerships we have created with our businesses. Another way to reinvigorate downtown Elmira.
This FREE Concert Series returns to Downtown Elmira in May. The concerts hopes to be staged throughout the downtown district between May and September. This year will follow the same schedule as last year, once we can start throwing parties!!
Potential/Past Bands for Alive After Five
Big Foot                   Amongst the Monks
Tempting Scarlet     Smoke-n-Mirrors
Rust                         Blues Fugatives
Devon Franks          Forty Thieves
Suspect                   The Variables
Blue Eyed Soul        Stereopticon
Grey Matters           Odyssey
Gerard Burke           Brothers Grateful
Top Shelf                 Joe Cavallero's Band

We will add to our list as we get requests.
Alive After Five, Wisner Market, Elmira Street Painting Festival, Twin Tier Jazz Festival are part of the strategy to remind people of the potential in downtown Elmira, if we showcase how our urban core can be, people will notice and their interest in investing will grow.
Friday nights in downtown Elmira, will once again become the place to be with music, eats, art, dancing, children's activities and great times! The event starts at 5pm and lasts until 9pm and is Free to attend.