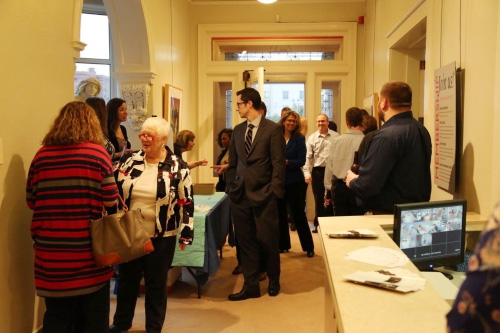 Friends with Benefits - INVEST IN DOWNTOWN
Collaborator Benefits | $25 +
The Collaborator Level is for any individual, family, or business that chooses to support the work of Elmira Downtown and recognizes that community support is vital.
Believer Additional Benefits | $100 +
Believers are those businesses and individuals who have seen first-hand what EDD can deliver and want to play an active role. 
Benefits include:
- Your business in the business directory
- Link to your business from EDD website
Visionary Additional Benefits | $250 +
Innovators see the potential in downtown and know that EDD is integral to the progress that has been made, but that there is more work to do. We can't do that without your support.
Benefits include:
- Sponsor of the Taste of Downtown fundraising event - includes signage and 4 tickets to event  
Leader Additional Benefits | $500 +
Leaders are taking matters into their own hands to see the progress downtown happen and EDD is a partner to them.
Benefits include:
- Blog article highlighting your business
Creative Additional Benefits | $1000+
Visionaries are inspired by the momentum of downtown revitalization and driven to act for the future. Supporting EDD is an investment in the quality of life for their hometown.
Benefits include:
- Taste of Downtown Sponsor - includes logo on marketing material and 10 Taste of Downtown Tickets 
- Recognition at Taste of Downtown Fundraiser
- Recognition at the Elmira Downtown Annual Meeting