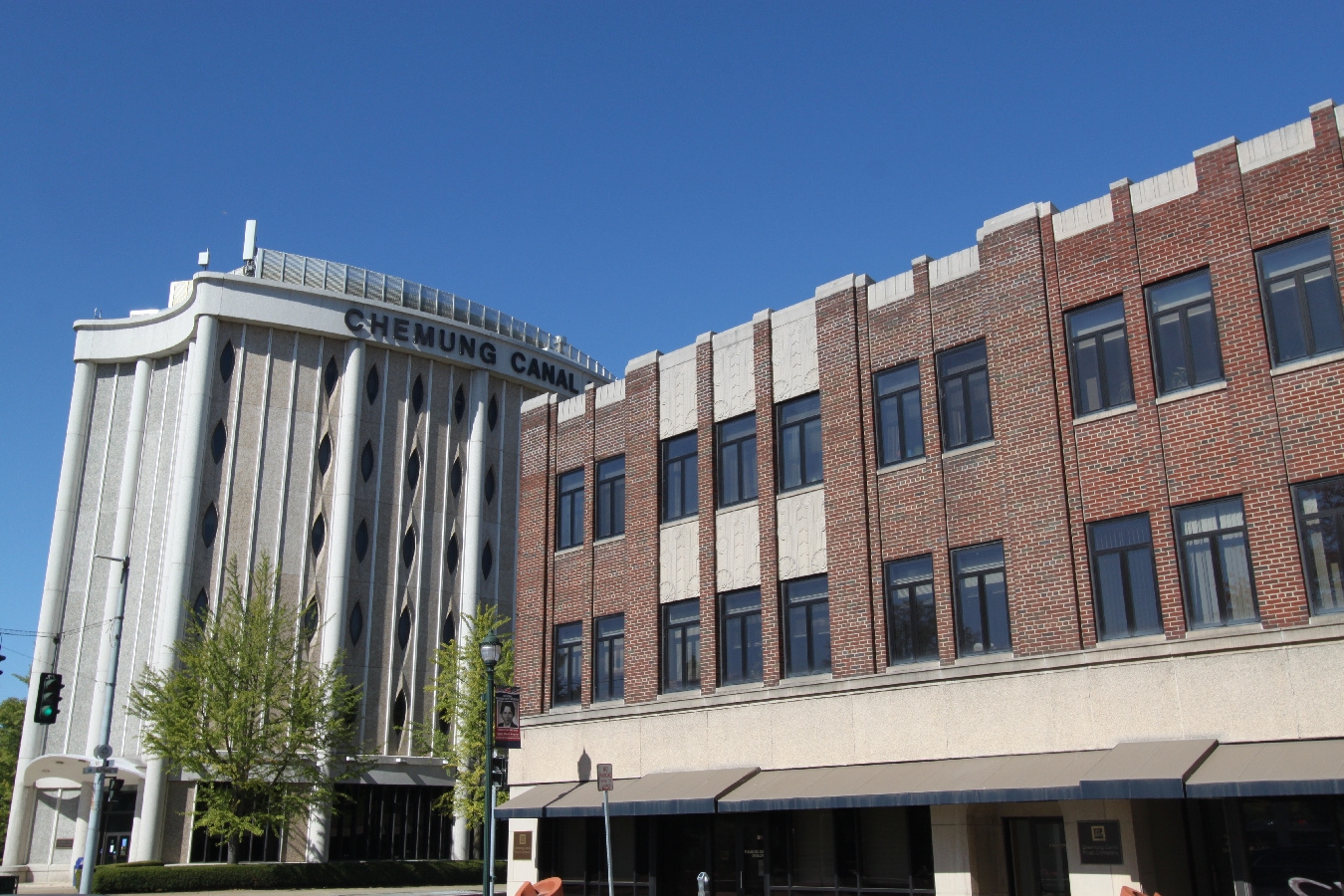 Downtown Partners
WORKING WITH THE DOWNTOWN PARTNERS
STEG
City of ELMIRA
ELMIRA DOWNTOWN DEVELOPMENT, INC.
CHEMUNG CHAMBER OF COMMERCE
INCENTIVES AND TOOLS AVAILABLE THROUGH THE DOWNTOWN PARTNERS
City Loan Program
Building Enhancement Grants providing funds to owners or tenants of
* New business moving into the downtown district
* Existing businesses expanding
* Businesses making significant enhancements
Facade/Signage Improvement Program
Property Owner (reduced rent)
Sign Design (similar to Kristin Stewart -Gaffer District)
Sale tax abatement (possibly)Â 
Financial Incentives
Entities offering financial assistance for economic development
County development agency focused on business growth and the creation of new jobs through various incentives and tax break programs
Southern Tier Economic Growth - City loan program
Elmira Downtown Development, Inc. 
Empire State Development Corporation - Finger Lakes Region
Empire State Development (ESD) is New York's chief economic development
agency. The mission of ESD is to promote job growth and economic
opportunities through the use of loans, grants, tax credits, and other form
of financial assistance
Consists of all the state's major housing and community renewal agencies.
Can assist with finance & development tax incentives and programs, historic
preservation, and community renewal
In August 2014 the CPC announced a new $350 million fund to support the
creation and preservation of affordable housing across New York City and
State. This includes potential funding the the rehabilitation of historic
buildings into residential.
State wide program to provide tax free zones and incentives for start-up
businesses in New York State. These zones are 100% tax free for ten years.
No income tax, business, corporate, state, or local taxes, sales and
property taxes, of franchise fees
Can provide guidance and links to those seeking to utilize state and federal
historic tax credits
Provides grants, loans, and technical assistance for the stabilization,
preservation, and renovation of historic properties in New York State
State initiatives and incentives for businesses seeking to go green and save
energy