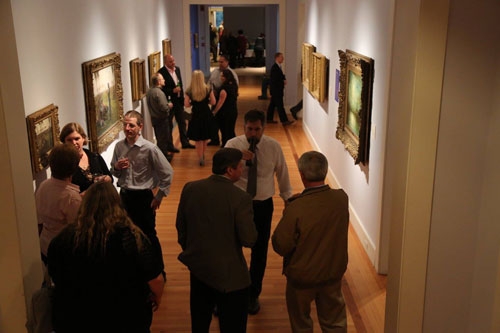 Friends Of Elmira Downtown
Downtown is the heart of our Community.
Our Friends are the heart of Elmira Downtown.
The continued growth of Elmira's dynamic downtown depends on the support of individuals and businesses just like you.  Friends of Downtown is a new initiative from Elmira Downtown because people asked "How can I help" - a community of people who recognize the impact that EDD has made in leading people into the heart of the city. Our friends are local businesses, not only located in downtown Elmira, but the surrounding area, community organizations, friends, colleagues that recognize the quality of life that downtown brings to their employees, individuals and families who enjoy access to good food, local art, live music and events for all ages.
Meet Our Current Friends
To show our appreciation, Elmira Downtown would like to offer public appreciation to the businesses who support Elmira Downtown programs and services. These groups, businesses, property owners, entrepreneurs and community leaders continue to show and prove that community support is vital. These are businesses and individuals who have seen first-hand what EDD delivers and they like playing an active role in our programs and events.  They see the potential in downtown and are inspired by the momentum of downtown revitalization, also knowing that there is more work to be done. We cannot thank them enough for their drive to act diligently for our hometown. 
Thank you to our current friends who have invested over $30,000 annually to our program and services which spurs Elmira Downtown and partners downtown revitalization efforts. 
Become a Friend
By sponsoring or donating to our ongoing events, you are aligning your business with an organization that delivers quality programs and an engaged audience. Elmira Downtown always welcomes additional support and partnerships throughout our community. It is our mission to enhance and support.  The downtown isn't finished yet, and we look forward to your insights and involvement in making these great events and programs flourish. 
Invest in Downtown Today
Donating to EDD enables us to continue our current programs such as various festivals, a summer long weekly market, holiday celebrations and live concerts. The support we receive allows us to implement new initiatives such as enhancing downtowns appearance and building on the programs and events we have already started.
If you plan on committing to a sponsorship and would like to pay by credit card, please click on the button below. Elmira Downtown takes any increment or dollar amount with great appreciation. Thank you for your consideration in providing to our events and programs with the outlook of a great time in downtown at each family oriented event that Elmira Downtown offers.
Elmira Downtown Development is a non-profit organization. If you live, work, or play in Elmira or have enjoyed one of our many free special events, please consider making a much appreciated donation below. Your donations are tax deductible and benefit our entire community!
THE SCOOP ... Sign up here to Elmira events delivered to your inbox.
Friends with Benefits ...Pick your level.