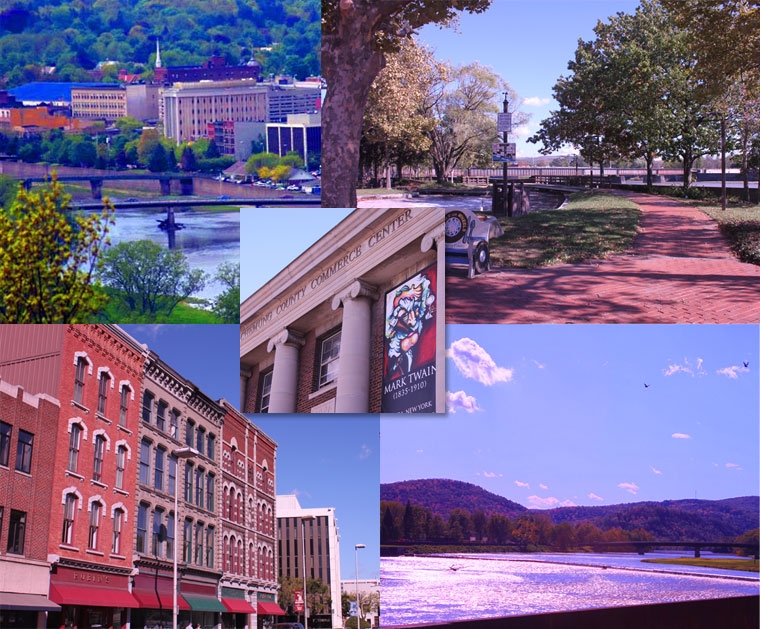 About EDD
Elmira Downtown is proud to manage the Downtown Business Improvement District (BID). Our goal is to provide the downtown business area with the resources to develop a strong marketing campaign, increase public awareness of downtown Elmira, and beautification projects in partnerships with the city of Elmira. We work closely with the business community, economic development partners, service organizations, city staff, city schools, and the arts community to make Elmira a better place to live, work and play.
Elmira Downtown is a not-for-profit corporation whose mission is the administration of the city's 52-block Business Improvement District. The Business Improvement District is a State of New York chartered not-for-profit organization charged with the revitalization, development, promotion and management of downtown Elmira. We plan and manage special events, including concerts, promotions, festivals, holiday celebrations, and a weekly farmer's market.
The EDD office serves as a central communication point between city government officials and downtown constituents, enabling coordinated dissemination of information regarding road work, rules and regulations, and special programs. Staff also offers public and media relations assistance and continuing education workshops and seminars to constituents.
Marketing & Membership Services includes:
Regional Marketing Merchant
Communications & Liaison
Web Site
Annual Meeting
Holiday Marketing
Special Events
Government Relations & Environment includes:
Operation Green Streets
Downtown Clean UP
Holiday Decorations
Parking Banners
City MOU
Community Special Events includes:
Taste of Downtown
Wisner Market
Elmira Street Painting Festival
Community Cinema
Secret Garden
Home for the Holidays
Alive After 5

Each year Elmira Downtown prepares a work plan, appeal campaign and a yearly budget to support these and other activities.
Annual Report .. coming soon
Jennifer Herrick
Executive Director