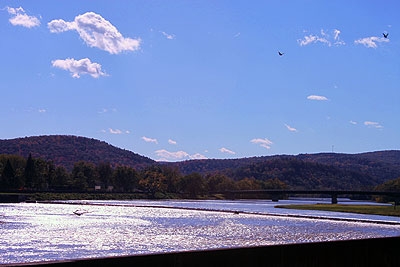 Parking
General Parking Regulations
Parking is permissible on all City streets where signs do not otherwise regulate parking. Parking in the downtown district is regulated through the use of parking meters. Follow the directions below or on the parking meter when parking in these spaces. In addition, you must follow the New York State Parking Regulations. Click here to read the New York State Parking Regulations as defined in the Department of Motor Vehicles Driver Manual.

Parking Garages and Lots
The City of Elmira owns and operates the Centertown Parking Garage, located at 101 W. Water Street near the Clemens Center, First Arena, Chemung County Transportation Center as well as businesses on Water Street, Gray Street, and Church Street.

The Eastowne Parking Garage is independently owned and operated and is located on the 100 block of Baldwin Street near Eastowne Mall, the Star-Gazette, the YMCA, and city and county office buildings on Lake Street.

Centertown Parking Garage Hours
6:30am - 10:30pm Monday-Friday
and during weekend events

Short Term Parking
Parking rates for the Centertown Parking Garage are:
First two hours: $.40
Each additional hour: $.50
Daily maximum: $3.25
Overnight rate: $2.00
Special Events: $2.00

Long Term Parking for Centertown Parking Garage
Unrestricted monthly parking: $30.00
Monthly parking on 5th level and above: $24.50
Monthly Residential: $19.50

Group Parking Rates
Group Parking rates are available in the Centertown Parking Garage for businesses with employees in the downtown district. The discounted monthly rate for the number of parkers for businesses must be paid in one lump sum before the first day of the each month to be eligible for the group parking rates.